Admissions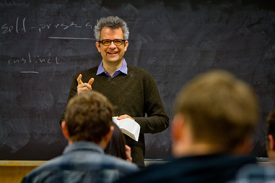 Please review below for application guidelines. Visit our Get Started page to make sure you've addressed all of the components of applying to the PSM Certificate. Students apply to and enroll in a "home department" graduate degree program, where they receive their science training. Currently, participating departments are: Biology, Chemistry, Geography, Geology, Math, Natural Sciences Interdisciplinary and Physics. In addition, students would simultaneously apply to and enroll in the Professional Science Management Advanced Certificate.
Once you're ready to submit your application, review the checklist below:
The online application form (see link below)
Two letters of recommendation
Official transcripts (not necessary for current UB students)
Personal statement
Curriculum Vitae/Resume
International students should also submit the following:
Financial disclosure statement
TOEFL scores
Upon graduation, students receive two credentials: (1) A graduate level degree from their home department; and, (2) An advanced graduate certificate in Professional Science Management.